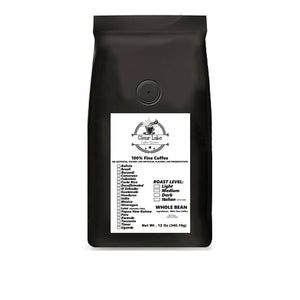 Bali Blue - Fair Trade Organic
Sale price Price $9.99 Regular price $16.99
Tax included.
Shipping
calculated at checkout.
Photo Credit: Matt Phalen  
 Fair Trade Organic (FTO) Coffee
Bali Blue is a Clear Lake Coffee Roasters premium brand. Bali Blue is a grade 1 Arabica bean that is wet-hulled and comes from the North Sumatra and Aceh regions of Sumatra and the greater Indonesian archipelago. CLCR carefully selects this premium coffee to create a target cup profile that is full-bodied with tobacco, cedar, peat moss, and herbal notes.
Certification/Grading: Organic
Roast: Med-dark
Tasting Profile: Dark chocolate, molasses, brown sugar
Grower: Smallholder farmers from Kintamani
Variety: Bourbon, Typica, Catimor
Region: Kintamani, Bali, Indonesia
Altitude: 1200-1600 M
Soil Type: Volcanic Loam
Process: Hand picked, wet-hulled and dried on raised beds.