Quality Coffee
High quality coffee that is ethically produced & delicious! Shop it, Love it!
SHOP NOW
Free Shipping On Qualifying Orders*
We ship our products worldwide for free on orders* $29.99 or more. Try out our range of products!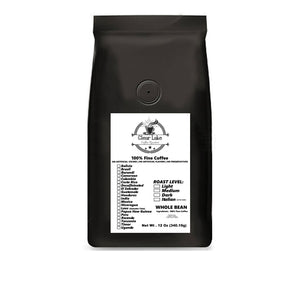 Clear Lake Coffee Roasters
Ethiopia Natural - Fair Trade Organic
Sale price Price $9.99 Regular price
Tax included.
Shipping
calculated at checkout.
Location & Hours
311 Main Ave, Clear Lake, Iowa 50428
Hours: 
Monday10AM–5PM
Tuesday10AM–5PM
Wednesday10AM–5PM
Thursday10AM–5PM
Friday10AM–5PM
Saturday10AM–5PM
Sunday12–4PM
Get directions
CLEAR LAKE, IOWA -- From all of us at Clear Lake Coffee Roasters we are pleased to announce you can now find our coffees at Fareway Grocery Store 705-1 April 13, 2022 https://t.co/xIEHWyvCP4

— clearlakecoffeeroasters (@clearlakecoffe1) April 13, 2022
Part 1 of our two-part story, "How To Export Coffee In A War," is up this week... With no experience in coffee, Mokhtar Alkanshali heads to Yemen to fix an entire supply chain. He'll have to survive more than one near-death experience to succeed. pic.twitter.com/2LlFpAUFEQ

— Dan Pashman (@TheSporkful) October 4, 2022
Clear Lake Coffee Roasters is now available at Mindful Methods